Welcome To Captain Craig's Boating Services
Welcome to Captain Craig's yacht delivery Services, where we provide professional boating services to a wide range of locations along the Eastern and Gulf Coasts of the U.S. Captain Craig has a 100 Ton Master Captain's license with a Towing Endorsement and is also a 25 year Veteran of the USCG. We believe that the safety of your vessel is the most important consideration in planning any boat or yacht delivery, which is why we work together with you in advance to ensure that your vessel is carefully prepared for transport and is always operated in a safe manner.
Our Boating Services
In addition to boat and yacht delivery services, we also offer many additional services to operators that not only serve to improve boating knowledge, but also help keep both new and experienced operators safer while on the water. For our clients who may be new to boating or for our more experienced clients who may have recently bought a powerboat or switched from sail to power, we would be delighted to work with you throughout your hands-on learning period.
Whether Captain Craig is at the helm alone on a delivery or if you accompany him while benefiting from his many years of boating expertise, our focus will always be on safe boat handling, docking, navigation, and systems maintenance so you can rest assured that your vessel is operated as safe as possible throughout.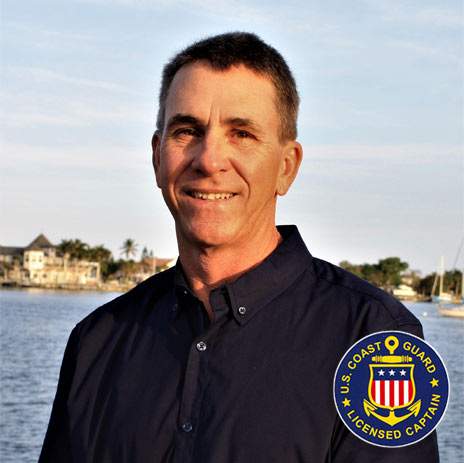 Captain Craig Allain
U.S. Coast Guard Licensed Captain
While boating delivery services are the primary request for our boating services, we also offer boat training, as well as boat surveyor services and a wide range of personalized services to meet every individual operator's needs.
We encourage all of our existing and potential new clients to contact Captain Craig for more information on any of the services we offer so that every detail of your experience with our boating and yacht services provides you with a relaxing journey of smooth sailing all the way.